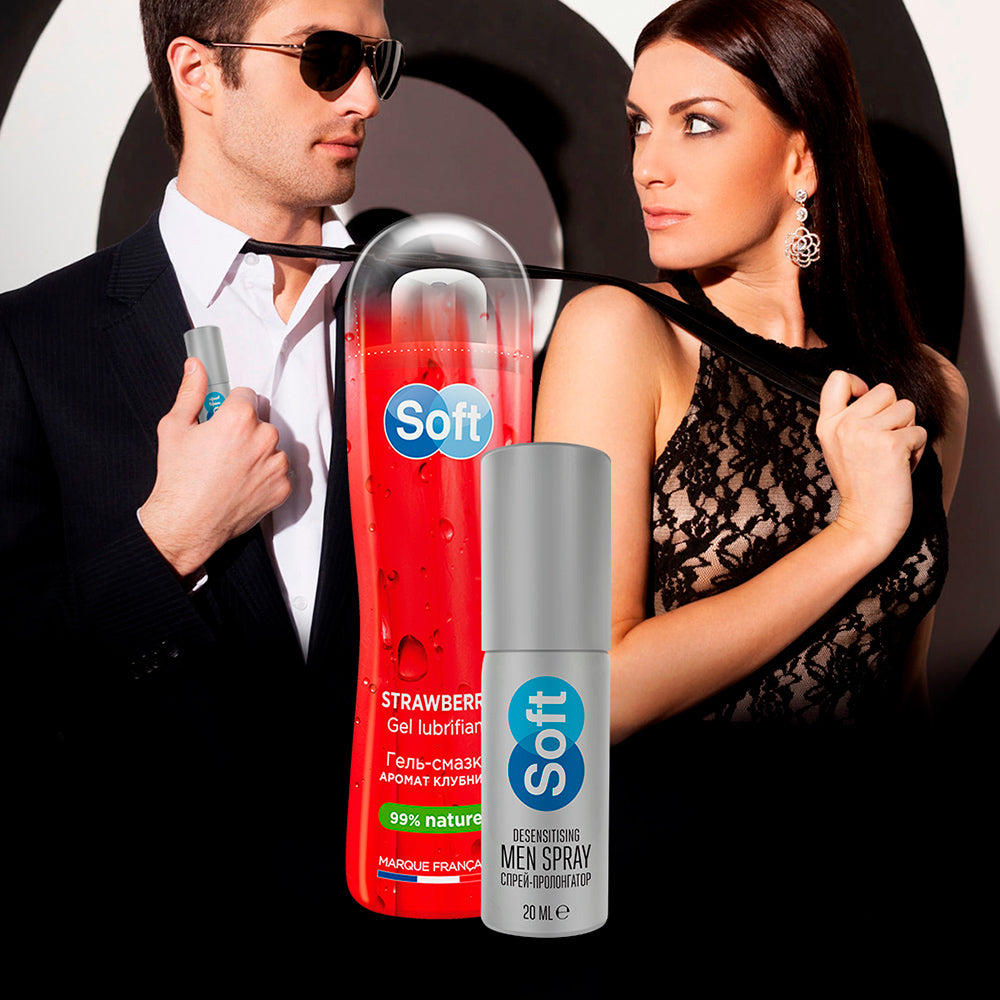 SOFT Sexual Wellbeing
SOFT is a French brand founded in 1989 in the south of France. For more than 30 years, SOFT has been working to ensure that intimate relationships are safe and comfortable. Our mission has always been to improve the quality of sexual relationships - both with yourself and with your partner. Sexual wellbeing is essential to us as it has been proven to directly increase one's happiness. 
SOFT product range, certified as cosmetics and medical devices, includes condoms, intimate gels (lubricants), men's delay spray, as well as perfumes with natural pheromones, providing everyone with solutions to improve their sexual wellbeing. We strive by offering vegan products, made of natural ingredients and free from allergens.
About SOFT products:
Produced according to European recipes based on vegan and natural ingredients
Passed dermatological and clinical tests
Meets European and international quality standards and security, incl. requirements of the European and Eurasian norms.
Research & Development team constantly takes into account the needs and wishes of our customers to expand the SOFT range of products.
SOFT, feel the French touch!
View products