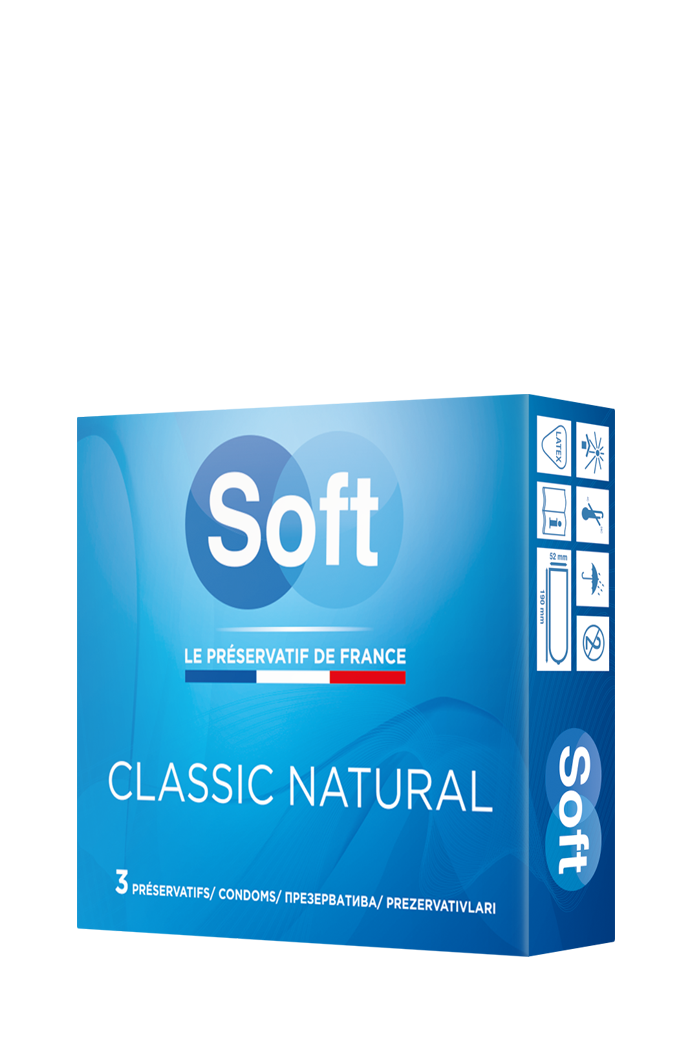 Description
SOFT CLASSIC NATURAL: more pleasure in complete safety with a very resistant lubricated condom, very soft and smooth.

- Transparent natural latex condom with reservoir
- Extra-lubricated smooth surface
- New Orange-Mint fragrance
- Small discreet box of 3 condoms
- Electronically tested

SOFT has been manufacturing resistant and comfortable condoms for more than 30 years for its French and international customers. Its new orange-mint flavor offers a whole new unique and sensual flavor, really SOFT! Our latest edition also includes more lubricant to increase comfort. SOFT CLASSIC NATURAL is designed to prevent unwanted pregnancies, reduce  the risk of transmission of HIV (AIDS) and sexually transmitted infections (STIs).
LUBRIFICATION 
SOFT condoms are lubricated. For additional lubrication, use SOFT lubricating gels. Do not use oily lubricants such as petroleum-based gels and baby oil, which damage latex.
View full details