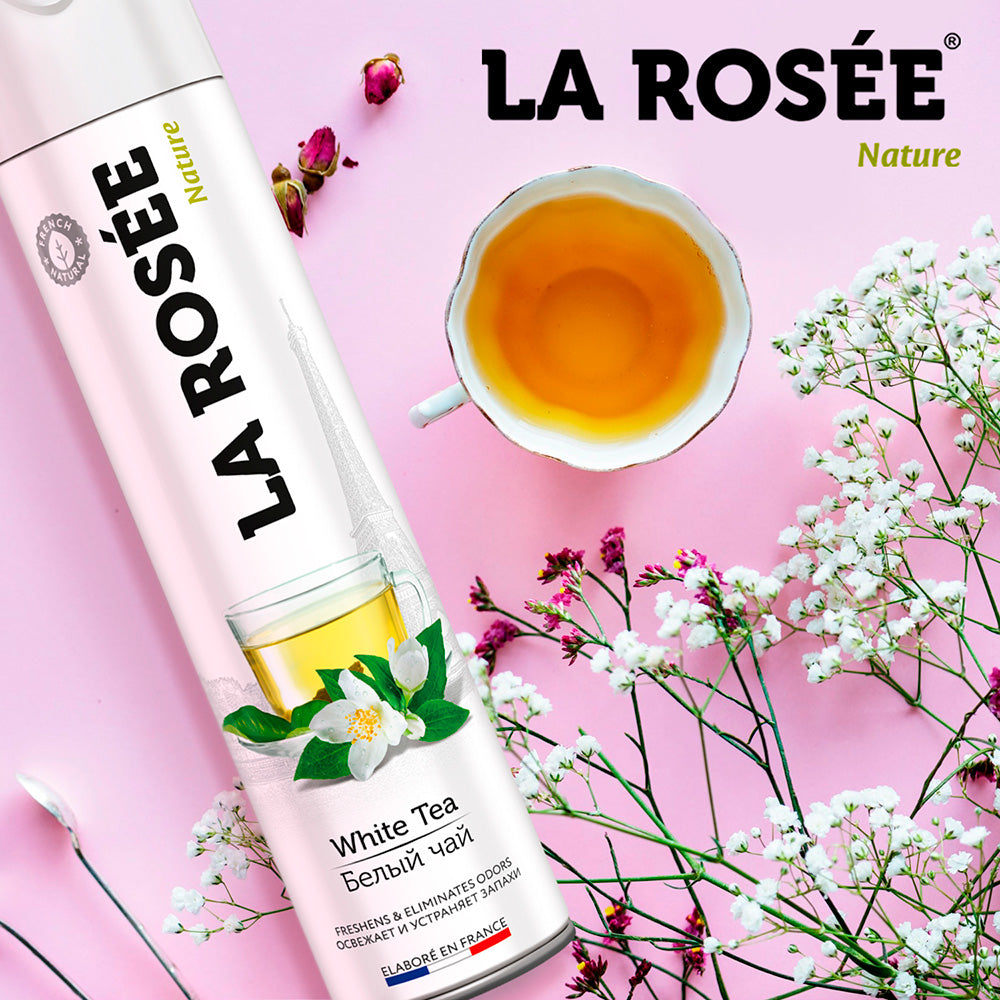 LA ROSÉE
NEW! The non-foamy air fresheners made with simple and natural ingredients
At home, at work or in public places, LA ROSÉE will instantly freshen the air and evoke a sense of well-being. 
The LA ROSÉE non-foamy, natural formula has been carefully developed by our French perfumers. With just one spray, your ambient air will be cleansed of unpleasant odors. The lingering perfumed scent will transport you to a French garden of aromatic flowers, lavender, citrus or cedar wood. Our secret? Only natural and streamlined ingredients.
Great fragrances that comply with the safety standards of the International Fragrance Association (IFRA) and the IFRA Code of Practice
Pure water from sources of Western Tian-Shan mountains, UNESCO World Heritage site
Ethyl alcohol from Uzbekistan, an excellent natural antimicrobial that kills odor causing bacteria
Propanediol, an eco-friendly solution for a longer lasting scent.
View products