LEADERMEN ELITE Deodorant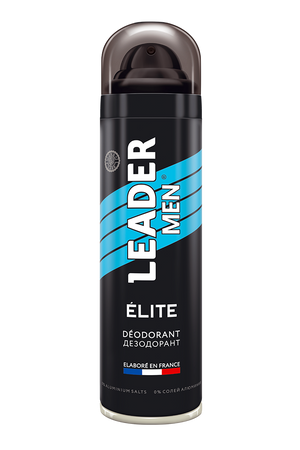 Description
Intense, Prestige scent
Effective protection against odor of sweat
Complex of 3 natural Antibacterials
Fresh feeling for the whole day
LEADERMEN ELITE combines deodorant and perfume for the discerning man. The fragrance brings the freshness of mandarin with bergamot and violets in the upper notes conveying mystery. Medium notes evoke the luxurious aromas of flowers, lavender and spicy sandalwood. Base musky notes are reminiscent of wood and amber. Everything about ELITE speaks of success and confidence.
Notes: Citrus, Woody, Musky.
Style: Prestige, Evening.
View full details