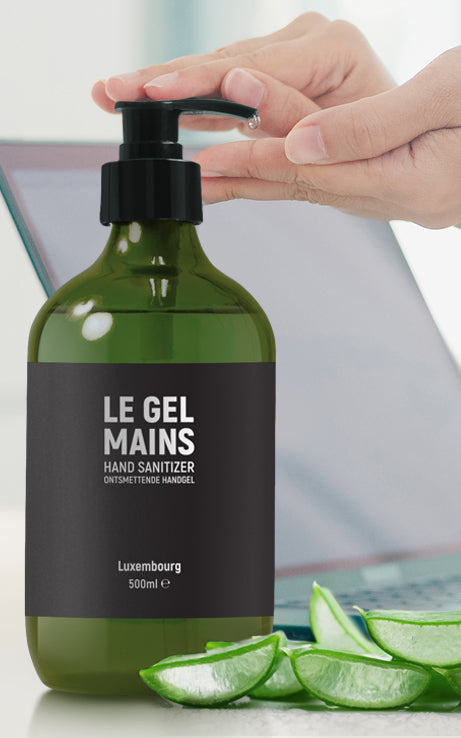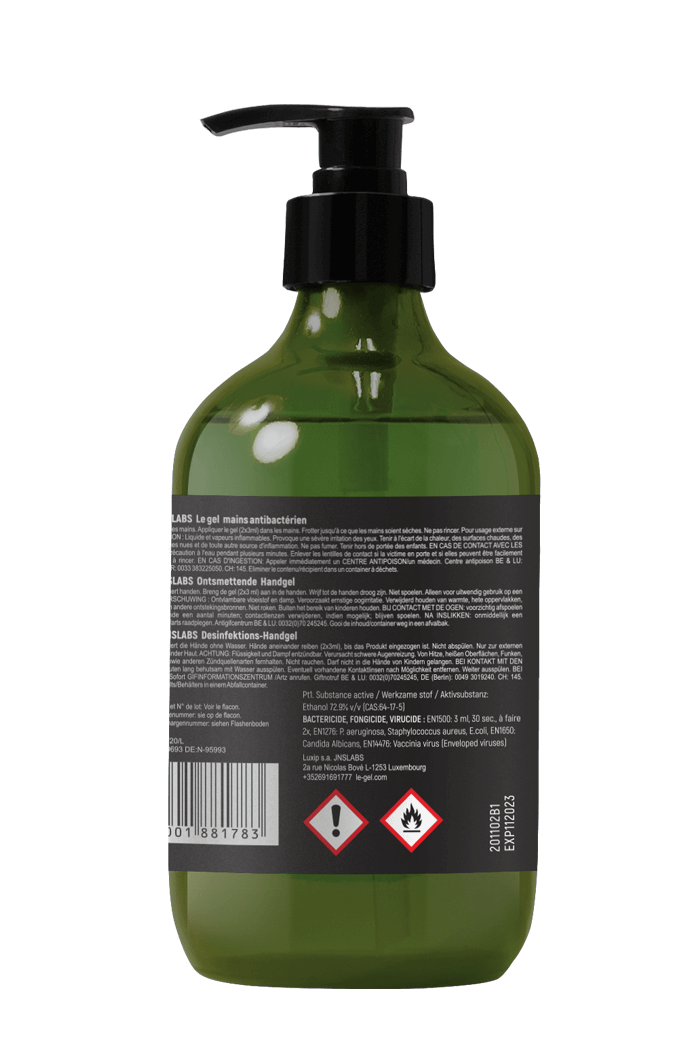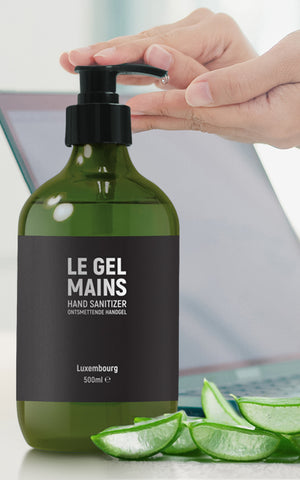 Description
Gentle for the skin, with Aloe Vera

No animal derived ingredients

Allergen-free

Certified Virucidal efficacy in 30 seconds
Developed in Luxembourg with the objective of sustainable development, its formula is carefully prepared with 99% natural ingredients. Our unique complex of 4 elements, including Aloe Vera, provides natural emollient to hydrate and moisturize. Mint Eucalyptus scent, diligently crafted by our perfumers from Grasse, give an invigorating freshness to your hands.
The bottle packaging is recyclable and we align the full supply chain in an ecological and sustainable manner. We have ensured that our products provide the protection you require during this pandemic, and hence have completed essential certifications as Bactericide, Fungicide & Virucide.
Biocide PT1 BACTERICIDE, FONGICIDE, VIRUCIDE :
EN1500: 3 ml, 30 sec., 2x
EN1276, EN13624 30 sec.: P. aeruginosa, S. aureus, E.coli
EN1650, EN13727 30 sec.: Candida Albicans
EN14476: Vaccinia virus (Enveloped viruses in 30 sec.)
EN14476: Adenovirus, Murine Norovirus
The effectiveness of our antibacterial and virucide gel is proven by European accredited laboratories, including the Institut Pasteur.  

View full details