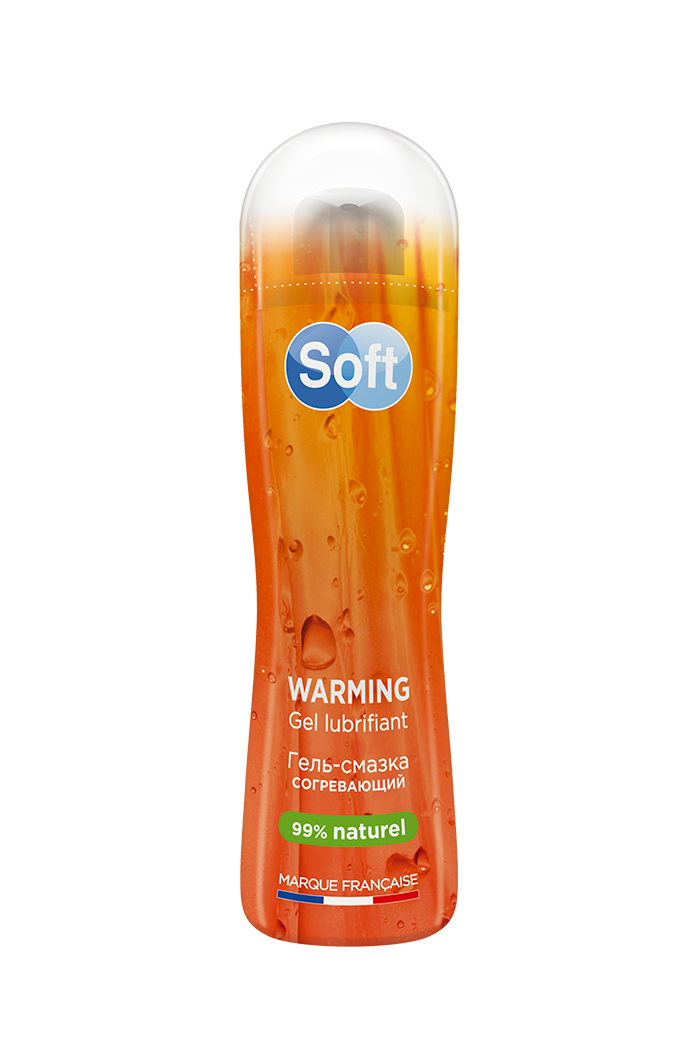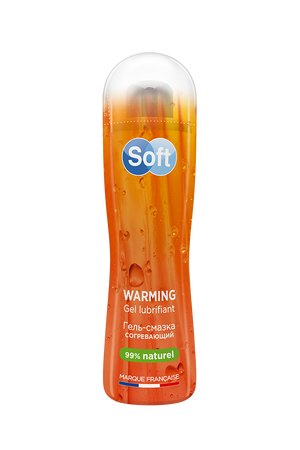 Description
SOFT WARMING is a water-based personal lubricant and massage gel made from natural ingredients. SOFT WARMING gently complements the natural lubrication and moisturizing of intimate areas to enhance comfort. Easy to wash off, non-greasy and non-staining, it provides a stimulating warm sensation during intimate and body massage.
SOFT lubricant gel WARMING is suitable for all types of skins thanks to an optimal pH. It is safe to use with SOFT latex condoms and other types of condoms. Free from parabens, silicones, oils or added sugars. Dermatologically tested. 
Its 2-in-1 formula both for moisturizes intimate areas and stimulates libido by pleasantly warming the skin. 
- A soft and warming texture when rubbed into the skin
- Helps soften the genital mucosa
- Prevents the appearance of micro fissures and vaginal wounds
- Increases comfort during intimacy
- Stimulates libido thanks to the heating effect
- Edible.
INGREDIENTS:  Aqua; Vegetable Glycerin; Propanediol; Aloe Barbadensis Leaf Juice; Polyacrylate Crosspolymer-6; Xanthan Gum; Pentylene Glycol; Flavor; Sodium Benzoate; Benzoic Acid, Vanillyl Butyl Ether.
View full details