LEADERMEN NATURE Deodorant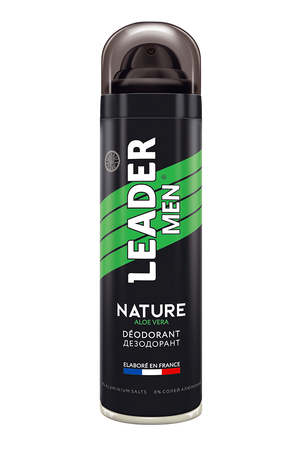 Description
Fresh invigorating scent
Effective protection against odor of sweat
Complex of 3 Natural Antibacterials
Fresh feeling for the whole day
LEADERMEN NATURE deodorant has an invigorating scent, fresh with floral top notes combining fern, rosemary, neroli and lavender. A masculine fragrance par excellence is revealed by its notes of musky and woody backgrounds evoked by the amber, sandalwood and cedar fragrances. The organic Aloe Vera extract from Mexico revitalizes and refreshes. Use all over the body.
Notes: Woody, floral, musky.
Style: Sensual, Masculine, Seductive.
View full details