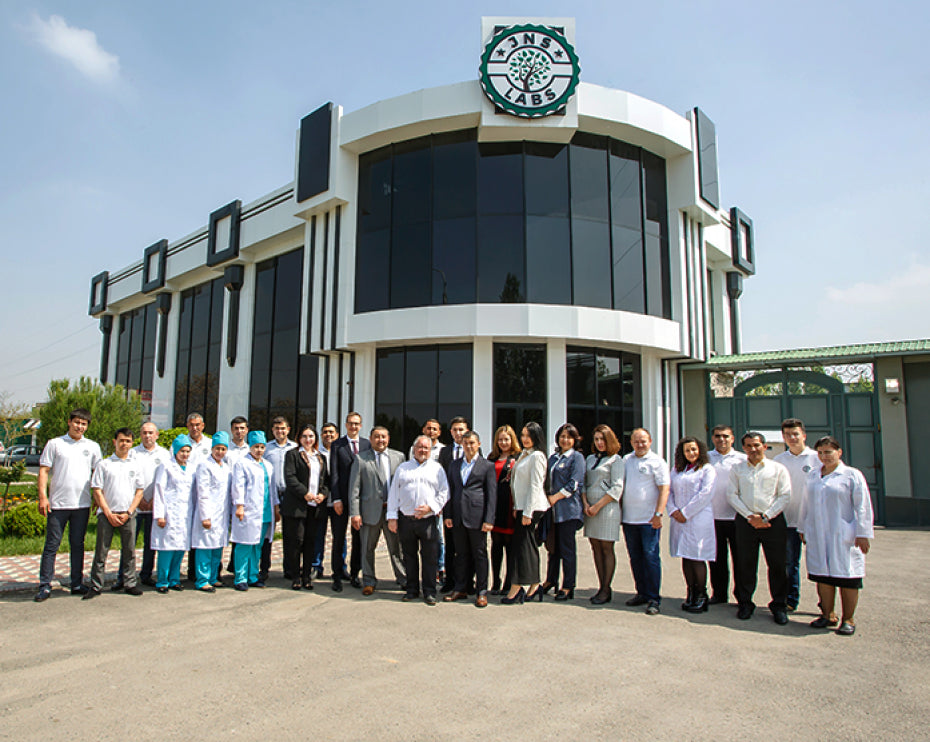 №1
JNSLABS is the very first French cosmetics factory to open in Central Asia. True to our mission, we contribute to the economic well-being of Uzbekistan through local employment opportunities and the transfer of experience. 
INSPIRED BY NATURE
The source of inspiration for launching JNSLABS is the breath-taking beauty of the Central Asian mountains and steppes, a region in which we have many customers.
FRENCH EXPERTISE
The French co-founder of JNSLABS develops our most innovative formulas in Beauvais, near Paris. The French expertise of JNSLABS allows us to be at the forefront of innovation.
JNS LABS — a story two decades in the making
The concept for JNSLABS as a sustainable development company evolved out of a common vision shared by its founders in 1996. The founders noted inequitable access to affordable and safe personal health care products in many developing countries, especially in Central Asia. What if, they asked themselves, the cosmetics products developed in France were affordable and accessible to a more diverse population across the globe?
In 2015, our cosmetics experts based in France began to take up the challenge by developing modern, simple formulas with natural ingredients. By 2016, the first batch of formulas was ready for production and by the following year, JNS LABS opened its first production facility in Uzbekistan. Today, JNSLABS is an international company based in Luxembourg and Uzbekistan and employs over 80 people.
Our engagements 
Natural and Vegan

Developed at JNSLABS, the formulas contain natural ingredients and are free of harsh or potentially toxic chemicals. JNS LABS formulas do not contain animal substances and have been developed without animal testing (cruelty-free).

Environment

Committed to sustainability and protecting our ecosystem, JNSLABS products are made from environmentally friendly ingredients and materials. We also manufacture many materials in short supply circuits to reduce our carbon footprint.

Social responsibility

The JNS LABS team is committed to meeting the values and objectives of the UN2030 agenda on many issues, including women's employment, equal pay, support for local communities, or training and skills transfer.